Download Stasm
Latest news: You can now train your own Stasm models (Dec 27, 2013).
Current version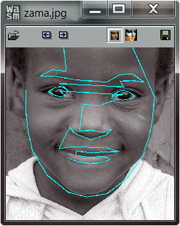 Last updated Dec 27, 2013. Third party code

The following demos may be useful, but we can't be responsible for third party code. Previous versions Stasm 3.1 (previous well known major variant) Additional data
Image databases
Stasm uses the following face databases for training and testing.
---
Back to Stasm homepage